Bea Mendez Gandica has been selected as AAAS IF/THEN® Ambassador by the American Association for the Advancement of Science and Lyda Hill Philanthropies. The IF/THEN® Collection is a digital asset library of women STEM innovators, for educational and other noncommercial use to showcase what a scientist looks like.
As part of her recognition, Bea received her own statue to be displayed in Dallas, TX, along with statues from other 120 women in STEM. This will become the biggest display of statues of women in the world!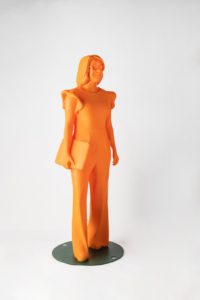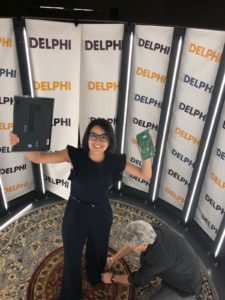 Beatris Alejandra Mendez Gandica is from San Cristobal, Venezuela. She is a security engineer working as a Program Manager at Microsoft. In this role, she manages the daily operations of a bot service platform that performs a variety of functions from validation of files to running static analysis tools. Her work is essential to Microsoft as it yields the most secure services for their customers.Beatris' enjoys giving back to the community.
In 2018 she started a nonprofit organization, Nuevo Foundation, where she works to prepare underrepresented minorities to become tomorrow's leaders. Nuevo Foundation's mission is to inspire kids to be curious, confident and courageous by discovering the world of STEM. To date, the nonprofit has taught more than 6,000 students about computer science and STEM education across fifteen countries and Puerto Rico.
In 2019, Beatris was awarded the HACR Young Hispanic Corporate Achievers' 40 under 40 award, the UWEC Outstanding Recent Alumni award, and delivered the Winter 2019 commencement address for her alma matter in Wisconsin.
Learn more about her IF/THEN® profile here.