LiC Co-Chair and Board Member Dr. Mirkeya Capellán was recognized with the Hostos "Alumni Excellence Award" for her exceptional accomplishments and service to the community at Hostos 50th Anniversary Scholarship Benefit, on Thursday, April 19th at Guastavino's in Manhattan. Dr. Capellán didn't speak a word of English when she enrolled at Hostos, but she was determined to succeed and make a difference. She earned her Doctorate of Professional Studies in Computing from Pace University in 2010. Currently, she works as an IT Training, Resource Management, Strategic Projects, and Quality Assurance Specialist at Mercedes-Benz Corporate Headquarters in Atlanta, GA. She oversees and leads special projects and initiatives within IT, in addition to managing a quality assurance testing team responsible for enterprise performance testing.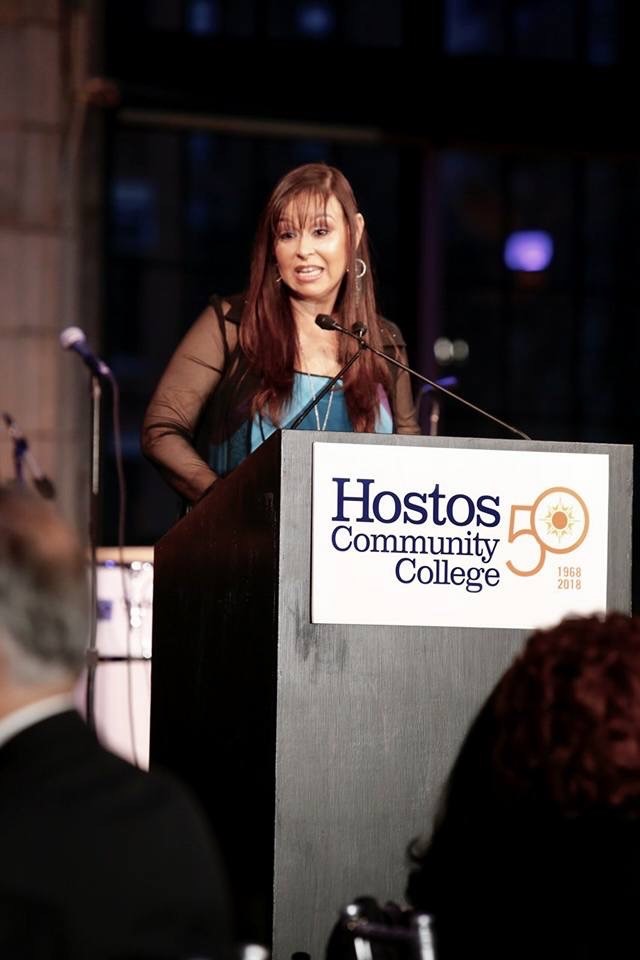 Dr. Capellán is also an adjunct professor at Pace University in NY, teaching undergraduate courses in computing.
She is a frequent guest speaker at professional conferences fostering leadership and professional development among minorities in science, technology, engineering, and mathematics (STEM) careers.
Currently, she serves on several boards and committees – the committee for Under-represented Women in Computing (UWiC) group, Co-Chair of the Software Engineering track at Grace Hopper Celebration of Women in Computing conference, and Co-Chair & Board of Latinas in Computing (LiC). In addition, she serves as a mentor at Mercedes-Benz Mentoring Program and has conducted various workshops encouraging young women to pursue careers in technology. Dr. Capellán has appeared on local and international (CNN en Español) television programs as well as radio (WADO 1280AM). She was featured in Diversity in Action magazine, Latinas in Style magazine, and also in a New York Times article about Dominican immigrants and higher education in New York City.
Articles about the award: